Noise
Calibration Services
The SIET Metrological Laboratory is accredited by ACCREDIA (the sole National Accreditation Body that performs accreditation with authority derived from the State) as Calibration Centre for measurement of temperature and pressures in conformity with the requirements of the UNI CEI EN ISO/IEC 17025:2005 Standard.
The calibrations are carried out using primary instruments referring to national and international Standards.
| | | |
| --- | --- | --- |
| Physical Quantity | Range | Main Instruments |
| NOISE | max 130 dB | Sound level meters – Acoustic calibrators |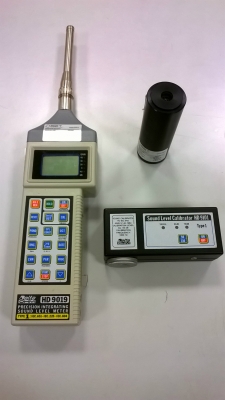 Other Instruments
SIET can also effect calibrations on instruments that are not included in the table above, thanks to the collaboration of partner laboratories of well-established experience and competence.
On Site Calibration
SIET, thanks to twenty years' experience in its own metrological laboratory in Piacenza, carries out calibrations of instrumentation also at customers' factories.
Instrumentation Management
Making use of a tried and tested procedure of Instrument Management entrusted to a team of professionals with expertise in metrology and Quality, SIET S.p.A. offers companies a personalised service of management of all their instruments, which includes:
check of the instrumentation used in every department on the basis of the measurements carried out;
classification and identification of the instruments and data base management;
definition of a detailed calibration programme and periodical checks depending on the characteristics of the measurements effected, the instruments used and their conditions of use;
regular checking of the instruments, carrying out of the calibration and issuing of Calibration Certificates or Reports;
definition of a regular maintenance programme and management of all possible problems;
supply of new instruments;
assistance in deciding on new measuring techniques.