Heat Exchangers
SIET can carry out tests on various type of heat exchangers:
water / water
water / steam
air / water
air / oil
The conditions achievable by SIET testing facilities allow to perform testing of small size and bigger size heat exchangers. SIET facility is able to simulate the real operating conditions of the equipment under testing.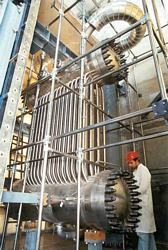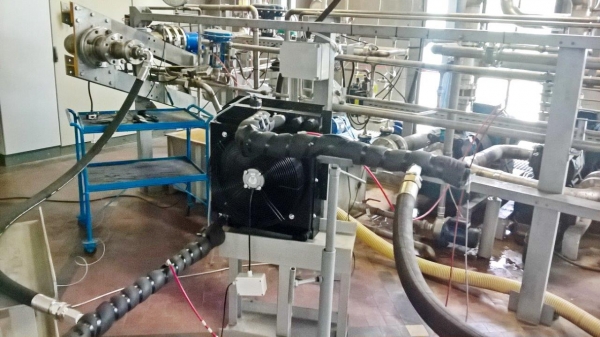 The following measurements can be performed:
heat transfer rate
pressure drops
pipe vibrations
heat transfer coefficient
Our laboratory achieved a remarkable expertise in tests with two-phase fluids. It is also possible to perform test on similar heat exchanges and make comparison between their performance.
How to test an heat exchanger ? SIET facility is able to circulate fluids at pre set conditions and measure them with high accurancy. The data collected by SIET instruments for example inlet temperature, outlet temperature, flow rate and pressure enable us to report the performance of the heat exchanger.